Sample Answers is focused on improving the quality of respondents involved in market research and data-collection. We are dedicated to working with market researchers and provide them with the highest quality online and offline samples to achieve the best survey results in for the UK and the rest of the world.
Through a unique combination of in-house databases, new technologies and our international network of partners, we have the tools to provide a bespoke approach to every sample request. We offer a personalised service where you will be assigned your own account manager.
Our commitment to deliver the right sample is built around 4 basic principles:
Expert Guidance
Our team will provide you with free expert advice and counts for all of your sampling needs. If we don't have the answer in-house, then we invest time to identify the best solution for your purpose. With 25 years' experience we will advise you on the most suitable method, whether it's online panel, river, RDD or targeted.
Fast Turnaround
For most samples, whether business or consumer, RDD or targeted, we normally deliver your order within 48 hours, often within hours. We deliver short notice top-up orders fast.
Cost Effectiveness
We provide samples of a size to match your needs, from a few hundred records to large orders of over 500,000. Our minimum charge is as low as £150 (€200 or $250, we trade in all three currencies). Feasibility counts and advice are free.
Compliance
Our data is always supplied with full integrity.
We adhere to both the MRS and the ESOMAR code and all relevant data protection legislation.
All our data suppliers adhere to GDPR, ECPR and other relevant data protection legislation
Our experience of supplying market research agencies across the globe ensures you can consider us your own in-house sampling team leaving you free to focus on your clients and other stakeholders. Our team of experts is always available to advise on how to find hard to reach targets. Challenge us – however obscure your request may be, online or offline, consumer or business-to-business, contact us and we will do our utmost to help.
"Sample Answers range of telephone samples fulfil all our UK consumer sample needs. Whatever the geography and the target group, their lifestyle and/or RDD solutions are always delivered in a timely fashion and at a reasonable price."
Michael Botley, Lake Market Research
"Their turnaround for providing me with sample is fast. The last example was a week ago, on a time-critical project, where I needed the files delivered to me within 24 hours. I got the files 4 hours after placing the order, enabling us to finish the project one day in advance. Answers to my quotes are always dealt with promptly. Over the years, Sample Answers has become the first, and most of the time, the only supplier I approach. Their services and team are great, and their prices are very decent."
Eric Moderni, Kudos (UK)
"Our company, AMR Advanced Market Research GmbH, a market research institute based in Düsseldorf, Germany, has been obtaining samples for our B2B target groups in numerous countries at regular intervals since July 2011. Our enquiries have always been answered within the shortest possible time. We intend to continue to use Sample-Answers as a provider for worldwide addresses in the future."
Michael Niedan & Sandra Kim, AMR GmbH (DE)
"Now why would I want to alert anyone, especially clients and competitors, to the best sample source available?"
Michael Bertram, Explorare (DE)
"For some years now I have been relying on Sample Answers for all my RDD samples. The quality and customisation of their samples are a key component of the quality of the telephone market research I can offer to my clients. Furthermore, they add to the flexibility with which I can quickly respond to any changing circumstances within the project. Working with Sample Answers gives me the reassurance that my samples are well taken care of so that I can focus on my client."
Erwin van Diggelen, Mobiel Centre (NL)
"Sample Answers ltd is a reliable partner when it comes to purchasing B2B addresses. Our contact person is always competent, and we always get feedback quickly. This is very helpful and makes our daily work much easier."
Andreas Wachowitz, DT&P (DE)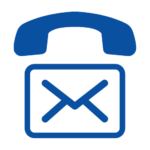 Contact us
Let us know your sampling needs. We provide free expert advice and counts.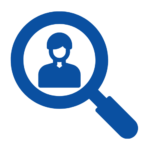 Order sample
We can deliver most samples within 48 hours.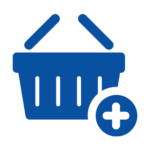 Reach targets
Save time and money by reaching the right respondents quickly.