Through our online network we can deliver multi-sourced, targeted traffic from virtually any country. By ensuring that the highest quality checks are performed, we can deliver survey completes for live projects as well as the building blocks for survey panels and dedicated communities.
We use a host of sources; from affiliate networks, survey sites and panel companies to social media traffic and direct publisher relationships to maximise profit for every sign up.
River Sampling – as it was formally known – was a (perhaps unfairly) maligned approach that tried to solve a very real crisis for online panel companies. A very small percentage of people have ever heard of online research panels, let alone joined their panels. If people do sign-up they can often be over-invited for surveys that they then get screened-out of due to short fieldwork times or small quota groups. Then they still have to wait to accumulate enough incentive points to be able to buy a bottle opener in the year 2034!
With our digital sources we can reach the consumers who want to be in control of their survey and incentive experience but don't necessarily want to sign up to an online panel. With of our digital sources we have the geographic reach and volume of potential respondents in countries other panel providers don't offer.
Online Consumer Sampling
Our online sample reach ensures the broadest spectrum of respondents, and flexible enough to be able to target specialist consumer groups. From white goods buyers to specialist mobile phone owners, we have the ability to meet your consumer target needs, again from our vast reach of the UK, Europe and beyond whilst ensuring quality and efficiency in the whole process, maintaining confidentiality at all times.
Our respondents want to give their opinions and our clients can be confident our sample is of the highest quality. We don't believe in the numbers games when it comes to panel, we believe in reaching the most appropriate respondents for your project.
Online B2B Sampling
Traditionally, online b2b panels have been recruited 1 of 2 ways: screening a consumer panel with business criteria or leveraging an existing business network such as frequent flyer / guest schemes. Whilst both have their advantages in reaching audiences, they also have their limitations. Screening consumers for business criteria can be problematic: respondents accustomed to the incentives that accompany online surveys soon learn to game the system, claiming to be decision makers or business owners in order to claim the higher incentives offered for business surveys. And whilst loyalty programmes are a good way to ensure the veracity of the decision makers, the nature of loyalty programmes introduces a bias into the final sample, e.g. "Hilton guests think…" or "KLM flyers think…". Furthermore, we know from experience that as much as consumers can game the incentives offered, business-channel recruited respondents prefer to take part in surveys relating to business matters, rather than deodorant.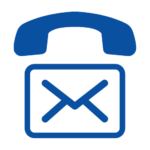 Contact us
Let us know your sampling needs. We provide free expert advice and counts.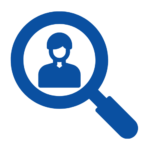 Order sample
We can deliver most samples within 48 hours.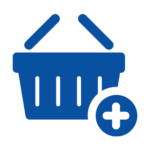 Reach targets
Save time and money by reaching the right respondents quickly.