Unbiased Sample – All over the world
Many research projects require telephone samples to be unbiased. The best way to gain unbiased samples is by using randomly generated telephone numbers (RDD). At Sample Answers, we have a comprehensive range of RDD products covering almost every country in the world including:
Mobile RDD
Landline RDD
Dual Frame RDD
Easy Access, truly representative
RDD is a highly cost-effective method of obtaining representative sample data on a broad scale. Available using both landline and mobile contacts, we use RDD to generate numbers based on area, country or network provider. This method provides easy access to access to areas where targeted sampling is difficult and gives you a truly representative sample of the broad demographic you want to target.
Landline RDD
RDD does not simply involve dialling random numbers as the name implies. We obtain the contacts via two methods:
Pure RDD – we can generate sample using blocks of numbers based on numbering plans published by regulatory bodies.
Representative RDD – we build sample frames based on information that we gather from published sources within each country.  Typical examples of such information would be Regional population and associated area codes.  Almost all the RDD our clients request is in some way 'Representative' rather than 'Pure'.
Worldwide coverage
Some of the countries that we've produced RDD sample for include:
Argentina, Australia, Bahamas, Barbados, Belgium, Brazil, Canada, Chile, China, Costa Rica, Denmark, Dominican Republic, El Salvador, France, Germany, Greece, Hungary, India, Indonesia, Italy, Jamaica, Japan, Malaysia, Mexico, Netherlands, Panama, Paraguay, Peru, Poland, Portugal, Puerto Rico, Republic of Ireland, Russia, Singapore, Slovakia, South Africa, South Korea, Spain, Sweden, Switzerland, Taiwan, Trinidad and Tobago, Turkey, UK and USA.
For many countries, we can append the following location identifiers to Landline RDD:
Nielsen DMA
National Regions, Town / City
ZIP / Post Code (full or partial)
Note: We provide US mobile RDD solely for manual dialling. The practice of using auto diallers to call mobiles is prohibited by the TCPA.
Unverified or verified
Every Sample Answers' RDD is freshly produced to order. You can choose between unverified or verified sample. Verified RDD is available in many countries and involves testing the sample by checking which numbers are currently active. This method isn't 100% effective, but significantly improves the productivity of the sample.
Mobile RDD
Mobile RDD is useful in countries where landline penetration is particularly low. Mobile numbers are organised by the numbering plan within each country and assigned by network provider, rather than by region. This means that RDD in most parts of the world is only representative by network. However mobile numbers in Brazil, Mexico and the USA do have a regional element.
As mobile phones continue an ever-expanding penetration of communications, it's increasingly important to ensure that mobile phone contacts are integrated with your standard consumer research. We use mobile phone communications to target less accessible sample groups, including younger populations and households, which no longer have landlines.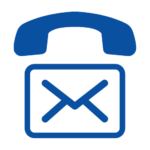 Contact us
Let us know your sampling needs. We provide free expert advice and counts.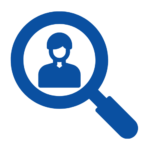 Order sample
We can deliver most samples within 48 hours.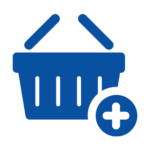 Reach targets
Save time and money by reaching the right respondents quickly.