12/01/2022
Posted by:

Dorota Dyk

Category:

Blog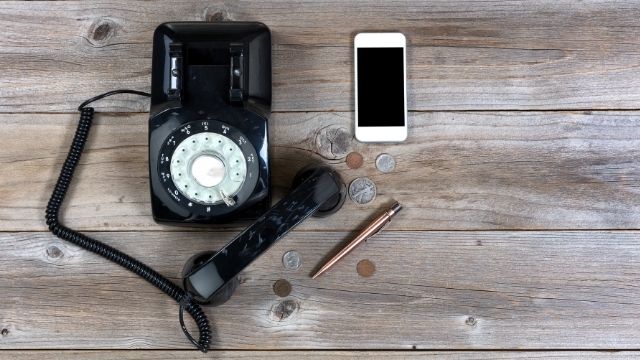 Whether businesses, RDD, mobile lifestyle or landline lifestyle, we love phone numbers at Sample Answers. In this blog I'll take a brief look at the importance of verifying phone numbers and what we do here.
Let's start with mobile phone numbers. Whilst we can offer access to around 17 million of the UK's households, it's important to note that phone number allocation and creation is in a constant state of flux and is dynamic. People move homes, change mobile provider on a whim and businesses rise and fall. It is an incredibly competitive commercial landscape, never standing still.
As an example, there is an impending mobile phone number shortage in the UK, with the blocks of 11-digit numbers prefixed with 07 in short supply. Ofcom  assigns mobile numbers to UK network providers in blocks of 1,000, who in-turn distribute them to new customers as they see fit. Consequently Ofcom has a strict 'use it or lose it' policy regarding PAYG. This means a mobile phone operator has the right to suspend an unused service and re-allocate it to ensure numbers are being used efficiently and that in turn coincides with a trend of network providers sending out free Pay As You Go (PAYG) sims with pre-assigned numbers to customers. Many of these sims never actually get activated, so there's a growing list of allocated numbers that would otherwise lie dormant. Providers such as Vodafone and O2 operate with terms of 90 – 365 days for re-purposing PAYG numbers. In short, that's an awful lot of churn.
Regarding landlines we know that at least 5% of households move to another city or county in a given year. This fact alone means 5% of a random landline sample of lifestyle data will be inaccurate due to being out of date. Of course once we start to consider other factors such as data-collection error, deaths etc then the picture looks worse.
All of this means that as a sample provider, we need to be on our game to keep providing the most accurate phone samples possible. Let's look at this through a typical count (below):
| | |
| --- | --- |
| Location | 18-21 years old |
| Channel Islands | 8 |
| East Midlands | 6,124 |
| East of England | 7,233 |
| Isle of Man | 54 |
| London | 11,305 |
| North East | 3,564 |
| North West | 10,129 |
| Northern Ireland | 2,195 |
| Scotland | 5,625 |
| South East | 9,882 |
| South West | 5,718 |
| Wales | 3,935 |
| West Midlands | 8,422 |
| Yorkshire and The Humber | 7,461 |
| Grand Total | 81,655 |
We know from experience that if we do not validate the phone numbers before sending to our clients, that 25%-30% of the phone numbers will be: disconnected, turned-off and in a draw (like my parents' mobile) or otherwise unusable. Put simply, this is too much of an error either for us to tolerate or for our clients to overcome when they start dialling the sample and collecting data. Whilst we have to be mindful of any gap in volumes from count through to delivery, we know reliably what the percentage of "dead" records will be and our clients can work around that.
Regarding landlines – be it RDD or lifestyle – Sample Answers is fortunate enough to work with a telecoms engineer who is able to check for working numbers without having the owner's phone or handset ring. This is vital a) for returning working numbers only and b) preserving the privacy of the household at the other end. Indeed, Ofcom back in the early 2000s was alert to the nuisance nature of a lot of phone number testing and the use of automated dialling and the silent / ghost calls that diallers caused.
Mobile phone numbers are also verified but in a different way. Partnering ultimately with telecoms providers, we are able to screen both our lifestyle and RDD mobile numbers against centrally held databases which register – anonymously* – mobile phone signals. If for example you set your phone to flight mode when you go to the cinema and switch it on again after the film's finished, this is registered. Likewise when a train goes into a tunnel losing signal and then finding it again out the other side. Like it or loathe it, your phone is more or less constantly sending a signal, so we know to within 24 hours of recency if a mobile phone number has been active, not just hidden in a drawer.
We clean phone numbers before delivering all consumer samples so our clients can be confident in the quality and therefore the connection rates they need in order to deliver data-collection and research projects on time and on budget.
If you would like to learn more about how we can help with phone number verification, please contact us by clicking here.
*one of the reasons it's not possible to provide mobile RDD based on a respondent's location